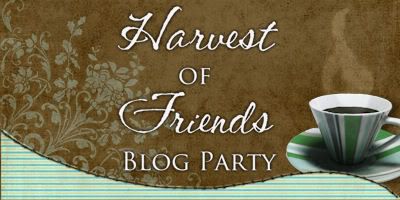 20 Weird Questions That Will Give a Little Insight Into Who I Am
1. What is your favorite thing to snack on while you're blogging?
I just plain LOVE food. I guess if I had to pick ONE certain food,I couldn't. Let's do a top three, shall we? First of all, I have a weakness for chocolate chip cookies dipped in milk...
I'm also known to indulge in Ben & Jerry's as well. However I only buy it when it's on sale (or when I'm EXTREMELY depressed) because it's SSSOOOO EXPENSIVE! Not to mention my waistline doesn't care for it too well either.
Last but not least (this one is probably really weird), I love to settle down with a spoonful of this...
Yup, a spoonful of good 'ol creamy peanut butter!
2. What is one thing you wouldn't want to live without?
My camera! I take it everywhere. I love always having it with me so I (almost) never miss a cute picture of the kids. I have a Nikon D80 and it's an amazing little camera. I have 3 different lenses, but I stick to my Nikkor 50 mm 1.4G lens.
3. Beach, Mountains or Farm? Where would you live if you had a choice?
I've lives near the beach most of my life. I currently live in the Smoky Mountains, and I have NO DESIRE to live on a farm (no offense if you happen to live on one, they just aren't for me as a permanent residence). Although the mountains are beautiful, I would be blissfully happy if I could be a beach bum forever!
4. What's your least favorite chore/household duty?
I have a two way tie here. I abhor doing dishes and laundry. The world would be a better place if neither existed!
5. Who do people say you remind them of?
We don't look so much alike any more, but my dad actually mistook C for me on time. I was still in middle school, while C was a freshman at the high school... My father works for the school maintenance and thought I was skipping school! Here's a picture of her, what do you think? I think there's a resemblance, but I don't see how my own father could mistake us!
As far as celebrities go, I've been told I look like Claire Forlani, although I don't see it... For those of you who are wondering, she played in "Meet Joe Black".
6. Prefer parties and socializing or staying at home with the fam?
I have always been a home hermit. Since Wyatt's diagnosis and passing, I have become even worse. I don't even like talking on the phone!
7. What's your all time favorite movie?
Monty Python and the Holy Grail! I swear I know every word of that silly little movie!
8. Do you sleep in your make up or remove it like a good girl every night?
This ones hit and miss. Honestly, most of the time (when I actually do put make up on) it ends up being rubbed off on my pillow as I sleep.
9. Do you have a hidden talent or a deep desire to learn something that you've never had a chance to learn? What is it?
I want to learn new languages. French first, Spanish second, Italian Third, German fourth...
10. What's one strange thing you're really good at?
I am double jointed in my arms and fingers... I can touch my fingers to my wrist, and turn my arm around over 360 degrees clockwise. Don't ask, I have no idea how I figured out I could do that!
11. What first attracted you to your spouse?
His chivalry. He called my grandfather and asked him for permission to ask me out on a date. How could I resist after that?
12. What is something you love to smell?
Wyatt's blanket. I keep it wrapped up because in the very center of it, I can still smell where his head was after his bath. It makes me feel close to him when I smell him on his blanket.
13. Tell something about you that you know irritates people.
I'm extremely indecisive. I like for people to make plans and just tell me when and where I need to be.
14. When you have extra money (HA!) what's the first thing you think to do with it?
Joseph and I are saving for building a house. We want to actually own our home when we turn the key to the front door to move in... So extra money goes into savings, a CD, or a pretty safe investment.
15. Are you a silent laugher or a loud laugher? What makes you laugh the hardest?
It takes a lot to make me genuinely laugh out loud, but I definitely prefer to laugh so hard I can't breathe! It's no fun if you keep it bottled up inside.
As far as what makes me laugh... I love seeing other laughing uncontrollably. And the TV show Friends always has me in stitches!
16. Where is your favorite place to shop?
Book stores, ebay, etsy, Banana Republic, Pottery Barn, Kirklands, TJ MAXX, Bed Bath & Beyond, and does Starbucks count?
17. What's one thing you'd do more often if you had more time?
I'd go back to making all our meals from scratch. I used to do that all the time. I even made our own butter. I'd also like to start my own garden, however, all I have to do to kill a plant is look at it.
18. Are you a big spender or frugal?
I'm pretty frugal. My husband and I have a budget we like to stick to, and (most of the time) we stay pretty close to what we budget out.
19. Who is your favorite character of all time (from a movie or book)?
(Can't be real)
Don't laugh at me, but I used to have a huge crush on Prince Eric for The Little Mermaid
WHEN I WAS A CHILD
! Seriously, I had a crush on a cartoon!
20. Would you want to be famous?
Nope, I'm happy with my cozy little unfamous life :)